Permanent Makeup by Marissa
Lasting beauty is a convenience that all women long for at some point in life. Why should you have to spend hours of your life putting on your eyeliner, lip liner, or penciling in your eyebrows?
Permanent Makeup
Is simply a procedure in which natural pigments are inserted into the dermal layer of skin by a method of micro-insertions known as cosmetic tattooing. Permanent Makeup or intradermal pigmentation can shape your eyes and lips as well as enhance your overall appearance giving you the full, even luscious colored lips and perfectly shaped eyes you always wanted. There is no reason to settle for thin, pale, flat, undefined or uneven lips. Having perfectly almond shaped eyes is another perk that comes with having permanent makeup. The best part of having cosmetic tattooing done is that people won't be able to tell you have had it done, they will think you must spend time putting on your make-up daily for you to look that good.
Permanent makeup and cosmetic tattooing is perfect for not only people who do not want to waste time putting on cosmetics to look their very best; this state of the art technique can be used on people who have allergies to ingredients in cosmetics.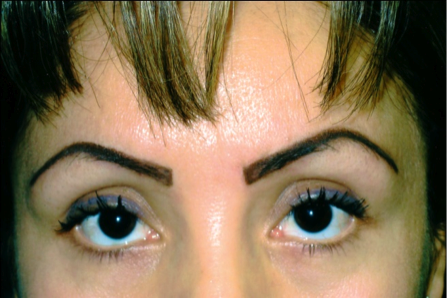 Marissa
Has been performing Permanent Cosmetics since Sept. 27, 2005, taking her time to make sure you have the most sensational, and natural looking alterations. She skillfully applies a template, and then makes sure that everything is done to your satisfaction before the procedure begins.
Whether you are looking to have a corrective procedure done or you want permanent makeup to be applied, we will be happy to discuss the cosmetic tattoo procedure with you and help you to decide what type of enhancement is to you.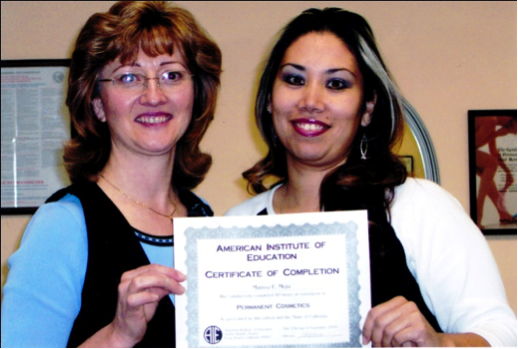 Eye Brows
One of the most popular permanent makeup procedures done is tattooing in permanent eyebrows. You can add balance to your face, stop the thin look that eyebrows get with age and fill in thin and hollow spaces making your eyebrows come to life. The tattooing process gives such high detail that you can see each and every simulated hair. This gives a natural look that regular makeup simply cannot achieve.
For people who spend time daily drawing in eyebrows this procedure can not only create a more natural looking eyebrow but it saves quite a bit of time as well.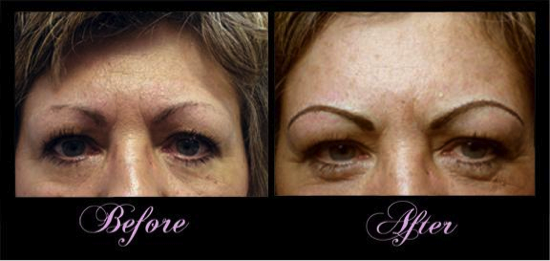 Eye Liner
Tattooing thousands of tiny eyelashes in can give you a more subtle, natural looking eyeliner than regular cosmetics. Permanent inked in eyeliner is cosmetic tattooing at its best. We can implant pigments into your lash line to create a dramatic look or a soft natural look. Many clients have had great results with permanent eyeliner application.
Ophthalmologists recommend having eyeliner tattooing done over cosmetics that can get into your eyes and cause irritation, infection and allergic reactions. Permanent cosmetic procedures create the perfect look without running, smudging, or time wasting and added aggravation that is often included with applying your makeup before work in the morning.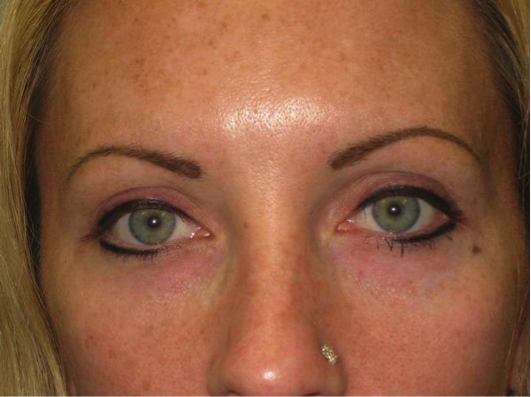 Lips
When you are ready to stop leaving lipstick on your drinking glasses, losing it to your napkins and having to deal with lipstick smudges on your sweetheart's collar and cheek come see us. You can have the perfect lips you always wanted and stop bleeding lip lines forever.
If you choose to have permanent lip coloring done it is best to choose a neutral tone that you can wear other shades of lip color or lipstick on special occasions and still have gorgeous everyday lip tone as well. This way permanent makeup enhances your overall beauty and still doesn't limit your choices of lip liner color so you don't need to worry about choosing the wrong tone and you won't get tired of wearing the same shade every day.
If you have thought about having permanent makeup or a cosmetic tattoo done come and visit Escondido Body Art, where we will be glad to discuss the procedures and the healing process so please feel free to call for a free consultation (760) 583-8797.